Halong bay cruise overnight has become famous among tourists for long. It's an ideal trip for those who want to explore the beauty of this wonder of nature in the real way. But there are lots of choices for Halong bay cruise overnight. How can you pick the right one? And what will you expect from your choice? I will show you right now
1. Overview about Halong bay
Halong Bay is located in Northeastern Vietnam, on the shores of the Gulf of Tokin. There are more than 1.600 karstic caves and islets which are right on the water. These amazing caves spread throughout the bay, some of them are more than 20 million years old. That creates the mysterious atmosphere if you stay there on Halong bay cruise overnight.
The most interesting thing is that almost half of the caves there were named based on their appearance or their shape. And the name Halong means "the dragon descends into the sea"
Thanks to its exotic beauty, Halong Bay was chosen for filming several times. For instance, the film "Tomorrow Never Dies" in 1997 which belongs to the series James Bond took place here. Moreover, the video game "Street Fighter IV" used the bay for it backdrop.
2. Why you should go on Halong bay cruise overnight?
There are so many choices for you to discover Halong Bay. If you don't have enough time, you can join in a Halong bay day cruise. However as I said in my last article, you will feel less comfortable with it because of lack of time, limited activities, poor facilities. That's why you should choose Halong bay cruise overnight, because the junk for this trip is much better.
If you go on a Halong bay cruise overnight, you definitely have more time to enjoy the bay. Instead of being on the junk and passing by beautiful caves, you will have chance to visit one of them, touch the fantastic karst formations. And of course you will have more time for interesting aquatic activities like: swimming, kayaking,…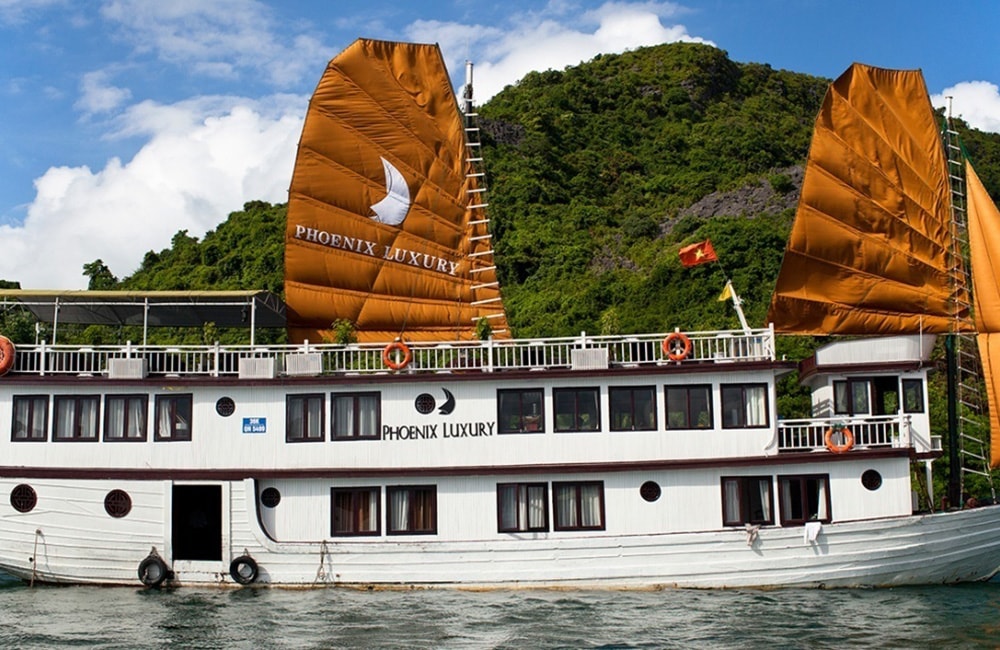 Secondly, with day trip, you only can admire the beauty of the bat at daytime. But Halong bay cruise overnight will give you a chance to see the bat at night. It's another world, another beauty and another feeling. Have you ever imagined how do the giant karst limestones look at night? And how is the feeling of floating in the middle of the splendid bay at night?
And thirdly, no crowd and more fun. That's true. If you choose to stay in a Halong bay cruise overnight, the number of passenger is limited. That means you don't need to fight for loungers at the deck or table for dinner. In addition, they also offer you more extra activities. For example, you only can join in Tai Chi class in early morning at a Halong bay cruise overnight. Or team up with cruise staff for fishing at night,…
See! With Halong bay cruise overnight, you will have a real cruise, real feeling. It's not just an exceptional view about the bay. You have chance to be a part of the bay and enjoy it totally.
3. How to choose the right Halong bay cruise overnight?
Make up your mind how long you want to go
There are several choices for you: day trip, 2 days 1 night, 3 days 2 nights, … And as I said above, there no point in taking a rush day trip, it's tiring and doesn't give you time for going anything. Halong bay cruise overnight is more popular and enjoyable. But which itinerary you want depends on your budget and you purpose.
It will cost more if you want to stay 2 nights in the middle of the bay, but you will have more chance to navigate more remote area that is less touched by tourism.
Make clear that where you want to go
Each junk may have itinerary that offers you to explore specific part of Halong Bay like: Lan Ha Bay, Bai Tu Long Bay. Although the landscape in each area isn't too different (they also offer amazing karst caves, small beaches,…) the activity for each will be varied. Therefor, to find out the best Halong bay cruise overnight, you need to decide where you want to go first.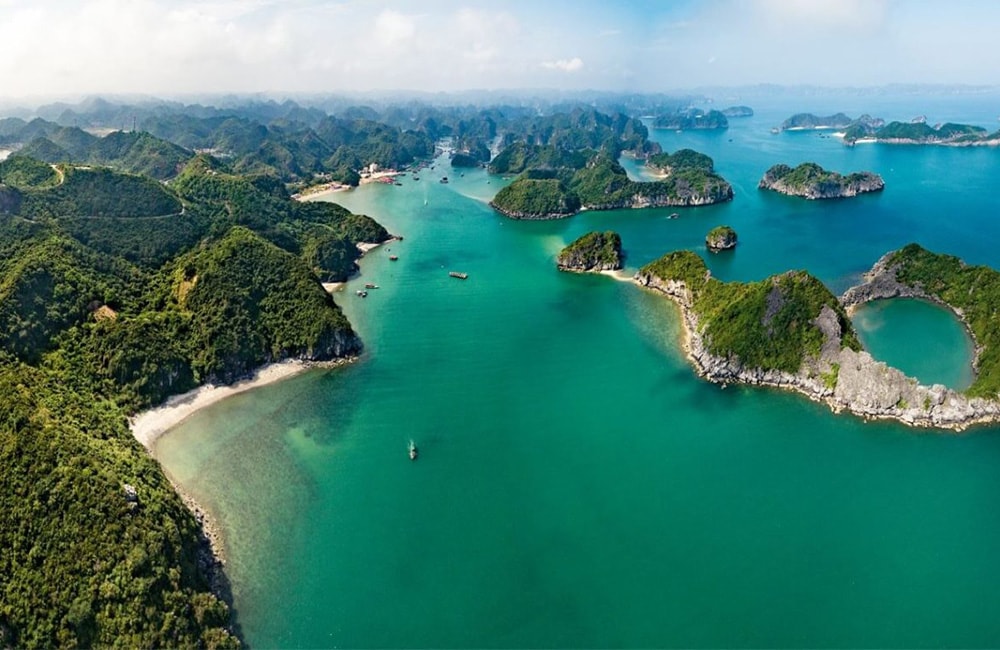 Pay attention on what includes and excludes
Normally, almost everything on cruise is included (food, activities,…) but in some cases, you have to pay for drinks. In addition, some companies include the prices of transportation from Hanoi to Halong. Therefore, check carefully before book a Halong bay cruise overnight. Also, you need to check what kind of activity they offer you.
Take a look at the list of boats you find
If you search for Halong bay cruise overnight on Google, a huge range of boats will be shown in 10 seconds. They are varied from size, style, quality,… So how you can find the best? Do some research about the reviews of other travelers that you can get easily from Tripadvisor, the age of the junk,… the more information you gather, the higher your chance to find the best cruise.
You also take notice the number of passengers. This is because you will share the cruise with them and they are one of the factors that affect you experience. And I think no more than 35 people is the great number.
Compare the price
Prepare your budget is also the important thing you have to do. There are so many knock-down price for Halng bay cruise overnight, but take into account their services. Cheap price never comes with good services. Maybe the rooms are old and you have to share your room with some unexpected insect-roommates. Or if you are not lucky enough, you might have some problems with food hygiene which will become big deal when you are in the middle of the sea.
For these reasons, check carefully the services and don't fall into cheap prices. You can do a comparison of prices in some websites like booking.com or Halongbaytours.com
Book your cruise through the right place
Now you need to find a right place for booking your cruise. I would say that there are lots of scams in Vietnam, and you don't want them to ruin your interesting holiday, so try to book through places recommended by others travelers.
Never book a Halong bay cruise overnight through your hotel. My friends said they were all horrible and far from the expectation. In addition, contact directly the cruise companies isn't the good idea neither. They price they offer in some way is always higher than in an agency. So find a reliable travel agency and ask for a tour.
4. What activities can you join on Halong bay cruise overnight?
Swimming and kayaking
Absolutely, it's the most common activity. There are various small and peaceful beaches for you. You can go swimming or just lie down o the beach and relax.
As far as I'm concerned, most of Halong bay cruise overnight bring you to floating village where you can not only swim but also kayak. And if it's your first time of kayaking, don't worry. You are all set up with essential equipment and experienced guide. The price for kayaking is normally included.
Tai Chi class
Tai Chi class is organized on the sun deck in early morning. This class is included in itinerary so it's free for everyone. People call it a meditation and integral exercise for your body and you mind. So I think this is a great idea to start a day.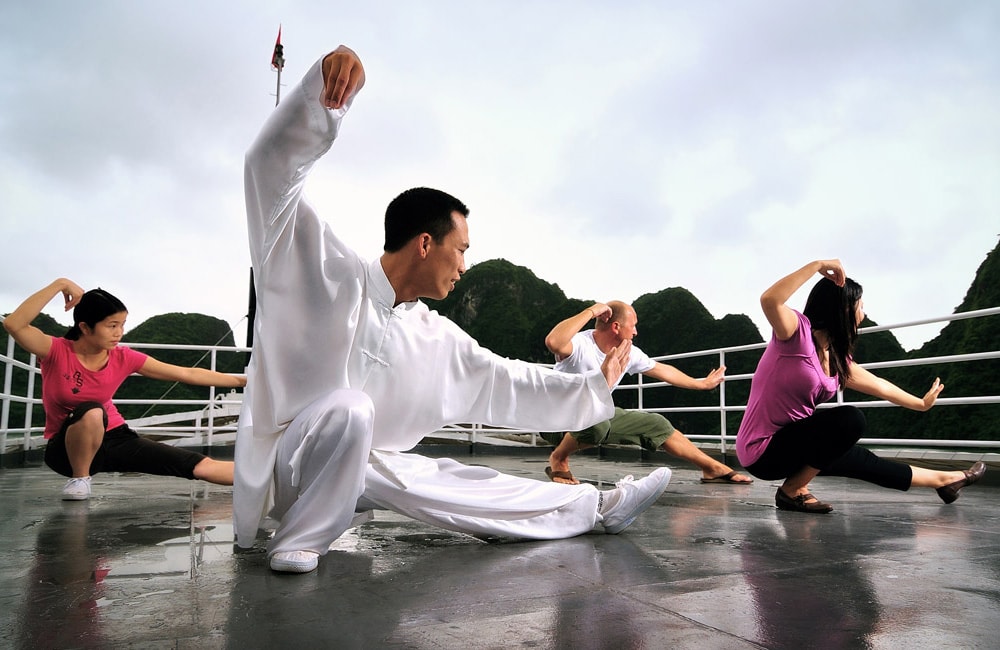 Cooking class
Another free activity on Halong bay cruise overnight is cooking class. It's an optional activity that you can join after finishing an exploring day on Halong bay. The chef will show you how to cook some Vietnamese traditional dishes. You prepare yourself and then enjoy your masterpiece.
Squid fishing
Not most of Halong bay cruise overnight offer this activity. Therefore, if you find it interesting and want to try, check with the agency first. After dinner, there is the time for free activities. You can drink and relax on the sun deck or join with the staff for squid fishing.
Overall, Halong bay cruise overnight is an unforgettable experience that I've had. And you will have it too. Just need to do some small research as I said and enjoy your trip to Halong bay.